Hardware maintenance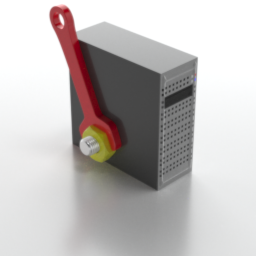 In dusty environments IcT infrastructure might get clogged up with dust, or generally get dirty.
Computers in warehouses, factories, and carpeted household suffer the most.
Issues
The procedure of cleaning IT infrastructure is often neglected, because of the risk of damaging the equipment.
However accumulated dust might increase the noise, and wear out the fans faster. And in some cases it can even result in overheating !
Examples
CPU cooling block
(fan removed)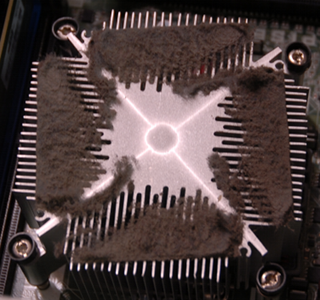 As you can see dust collected before the cooling blades, blocking airflow.
After cleaning: